It´s all about Food,Passion & Life !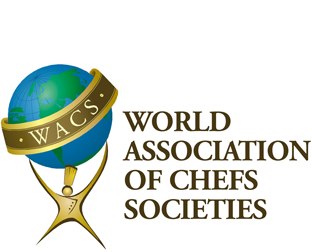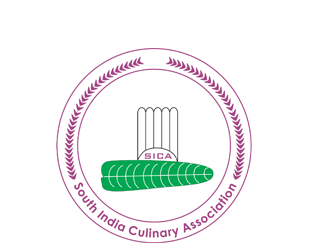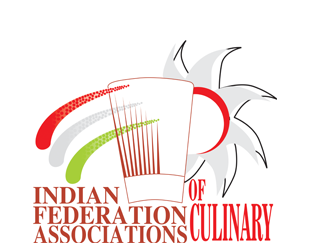 Chef Bala is a proud Member of South India Culinary association (SICA), Member of Indian Federation of Culinary associations (IFCA) and World Association of Chefs Societies (WACS) having been in the Food and Hospitality industry for over three generations, gained versatile knowledge in various sectors of Food business with a lot of Passion and pride over it. Over two decades of travel around the world to quench his personal culinary thirst will never get over. There is always something to learn about food for lifetimes to come. Every sector of food has a million pages of amazing facts. Food will be the only industry in the world to use all five senses given to human beings over any other industry.
To get involved, your age is not a concern, your prime profession is not a concern, even your budget is not a concern but your passion for food is a must.
Food &Restaurants are a very passionate business and a dream for many people. To do a food business there are a number of factors and points to be considered. In a metro city like Chennai, Tamil Nadu, India, it´s a biggest challenge to make a successful food business, due to heavy competition. Food itself a very vast subject to think and discuss. We need to be very precise starting from selection the right food,size of the business, capital of the business, right location, designing, layout, concept, theme, cuisine, selecting the right staffs, staff management, Tableware, Service gears, Menu planning, purchasing, kitchen design, sales promotion, marketing plans, Guest satisfaction, Break even, Gross operational profit analysis and a lot more things
People get in the food business or a Cafe or Restaurant various reasons Passion, Pride, Business itself and so on. It´s true that, even the greatest looking restaurant may not be making profit at all and it´s only the restaurant which was made with lot of meticulously planned strategies and details succeed at the end.
CULINARCHS is proud to flourish our self as one and only professional team that can carry out these entire volumetric process in any kind of food business from any Project level to Operations till guest service and further. Our Restaurant or any food business strategies are equivalent to the country´s top planners, concept designers, architects, restaurant specialists and kitchen designers. From inception, we work with our partners to develop concept statement and menu. Then we conduct extensive searches for the most appropriate equipment, furniture designs, fabrics, paneling, etc. and execute the project. Finally, we coordinate all operational and marketing requirements to seamlessly integrate the components into the design and construction.
We believe that any Food business entrepreneur or a restaurant owner should set their project in motion by first developing a customized, well efficient and fully functional design of unique and individual food production and service concept. Some of the basic points to note while thinking about making a good restaurant or any similar Food & Beverage business are as follows.
BUDGET:
The budget will depend on the Food or Cuisine, Location, Concept, Unit, Remodeling or build out, Rental or Purchase or Lease expenses, size, etc.
FOOD / CUISINE:
The first and the foremost thing to consider at once you got the idea of food business or making a restaurant is the type of food or cuisine. In fact it would've been a blend in your instinct long back and turned into a passion before you could've thought about getting in.
SPACE:
Space requirement will depend on million factors such as the product or concept, cuisine, kitchen, seating, service entrance, parking, location and budget etc.
PROCESSING UNIT / FACTORY / COMMERCIAL PRODUCTION UNITS:
Once you set your product in mind, it takes an extensive study and work outs to proceed until we come to develop the design and layouts. Production volumes, UOM, Flow chart, Outputs, Perishability, Storage temperatures, Processing time, Energy source and requirement, Source of raw materials, End product users, Type of clients, etc..
ENTRANCES:
1. An area for the hostess to take reservations with a place to store menus.
2. Cashier's area where customers may pay when exiting the restaurant.
3. Seating for customers that are waiting to be served.
KITCHEN:
The size needed will depend on concept and the number of restaurant covers.
1. This area should have shelves for equipment, utensils and ingredients.
2. Preparation tables
3. Cooking Ranges, ovens, broilers, fryers, cooking range, griddle, serving plates etc.
4. Dish washer, dish washing sinks and cleaning supplies.
FOOD STORAGE AREA:
According to the requirements Cold storage, walk in cooler, walk in freezer, dry food storage area with lots of shelving are to be considered.
DISH & POT WASH AREA:
A comfortable separate dish and pot wash areas to be dedicated to avoid breakage of able and glass wares and the maintenance of kitchen utensils.
OFFICE:
Desk, drawers and file cabinet for the reports and files generated during the course of operation has to be stored in office area.
EMPLOYEE AREA:
An area for employees to hang their coats, and store their personal items along with Dining space is required
RESTROOMS:
Guest & Staff Restrooms depends on number of covers. A clean restroom determines how clean and hygiene their back area and kitchen shall be. Proper drainage and sewage channels has to be laid to handle the expected traffic.
EXTERIOR:
In a city like Chennai, Restaurant is a show business, when it rises above a certain value and leaving the small joints aside. So any given formal restaurants need to put a good show on their elevation and exteriors in order to attract their guests in for dining.
INTERIOR:
Main focus is the client. We focus on transforming ideas, thoughts and desires into traditional or contemporary environment. We provide creative, expert consultation, planning, purchasing and installation with cost conscious and swift execution
Restaurant design begins with conceptual ideas. We use color rendering to represent our designs for the restaurant and all other food and beverage outlets. We then begin to make the restaurant design concept a reality. /p>
OTHER FACTORS TO CONSIDER:
There are several other factors to think about while looking for the space for doing a restaurant and while doing it literally, which may be the exhaust systems, fresh air units, air conditioning systems, competitors, menu pricing, staff accommodations, sewage lines, drainage chambers, drain filters, exhaust hoods, software and POS, essential licenses etc.